Sector: Disability Support
Client: Windarring
Context: Windarring is an NDIS registered service provider. It is an dynamic community-based, people-centred organisation, who stands for the inclusion and participation of people with disabilities in their local community. Windarring's centres and dedicated staff are located in regional Victoria, across the Macedon Ranges, Mt. Alexander and Greater Bendigo area. They offer a wide range of services to support young people with disabilities, from independent living to recreational and learning activities as well as employment pathways.
Crealo developed an infographic poster and banner to give a friendly, visual overview of the different roads leading to the Windarring's 'family'.
The infographic was then used as the visual basis for a handbook made for new and existing clients, providing more detailed, accessible information on the broad range of support services they are able access through Windarring, and encourage further participation.
The general feel of the booklet aligns with the vibrancy of the Windarring branding, reflecting its supportive community and  can-do, positive and pragmatic attitude.
Below are a few sample pages.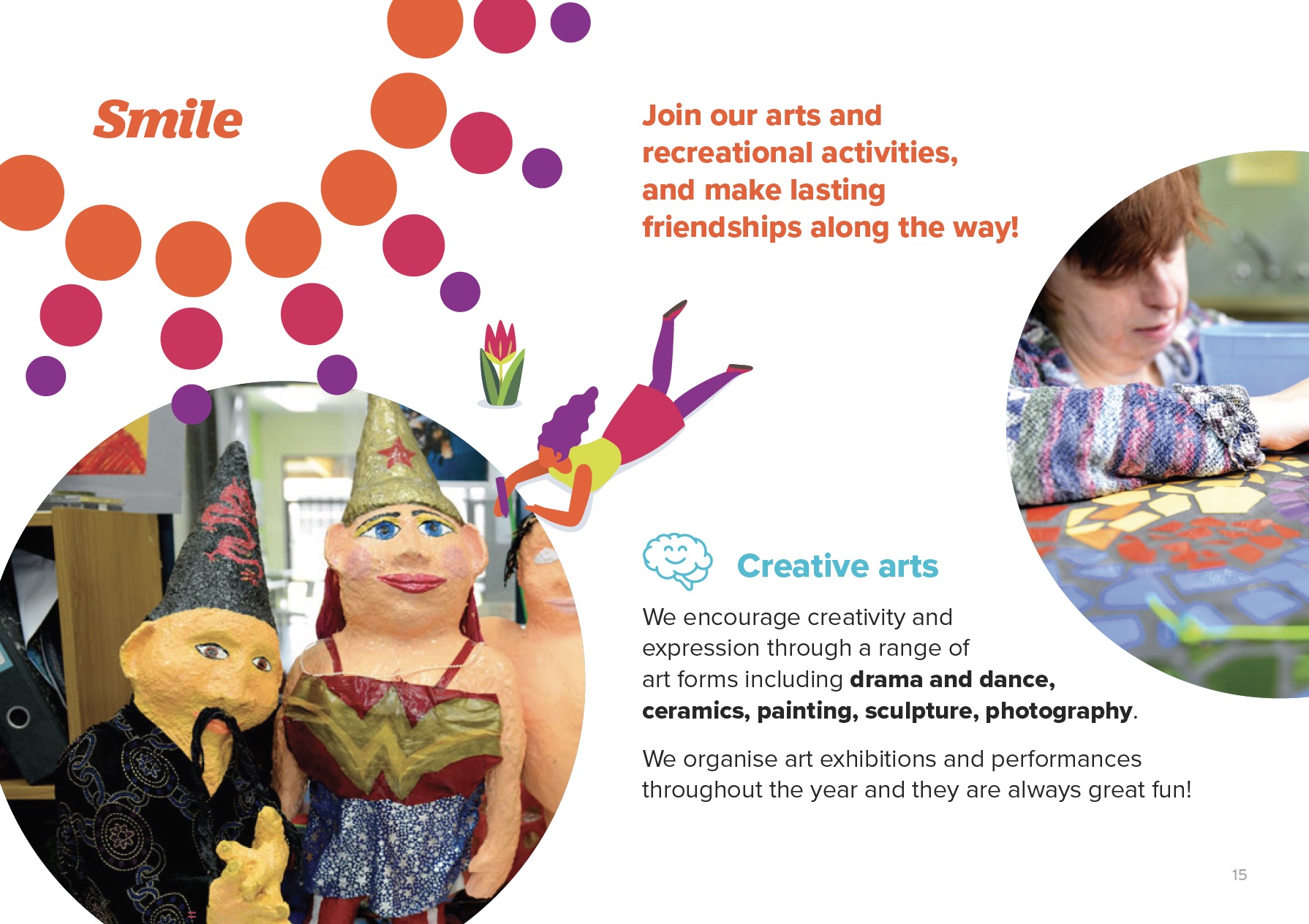 We also created a visual booklet for the organistion's Strategy 2021 internal communication.