Why WordPress
WordPress is ideal for most businesses, from small to large corporations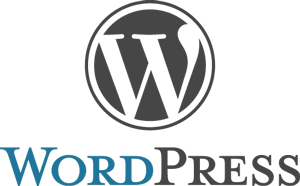 WordPress is the Content Management System that we recommend for pretty much all our web projects. Even if you have an existing site built on a different system, it may be even worthwhile to migrate to WordPress because it is very likely to save your business time, headaches and money in the long run.
WordPress is a stable, robust, extendable content management system used by many of the world's largest corporations. It powers over 16.7% of the web, meaning over 54 million sites. It is in fact the most popular CMS with 54.9% market share, and this ratio increases every month. (Source: World Wide Web Technology Survey, March 2013)
WordPress Is Open Source
Not having the right backend for your website can be very costly exercise. With WordPress, you can rest assured you won't be stuck with a system only specific companies can understand and maintain. Instead of a handful of developers able to support your website, you have easy access to a huge international community of designers and developers all on the same page.
You can easily update your content
As a Content Management System, WordPress is simple and intuitive. If you know how to use Word, you pretty much know how to use WordPress. We can update your website content of course, but if you prefer, you can do it very easily do it yourself. And to help you, Crealo Design provides video tutorials with every website, so you're ready to go in minutes.
WordPress Is Flexible & Extendable
Flexibility allows us to build sites faster, meaning more of your budget is focused on design and user experience rather than programming and debugging. The community has made it extendable, meaning that everything you can think of has already been built, which speeds up development.
WordPress Is super SEO friendly
WordPress is probably the most SEO friendly out-of-the box publishing platform on the internet. Some very reputable SEO "Checklist" style plugins can be used to refine on-page optimisation. Most SEO companies love WordPress because it provides them with a great foundation and just makes their job easier.
WordPress Is Here To Stay
Microsoft recently decided to stop development on its own blogging platform and move its 30 million users over to using WordPress. It is used by The New York Times, Ford, Sony, Samsung, CNN, Forbes and many more. This is not a bleeding edge technology that will have fade away. The large community means it is here to stay and will constantly be improved.